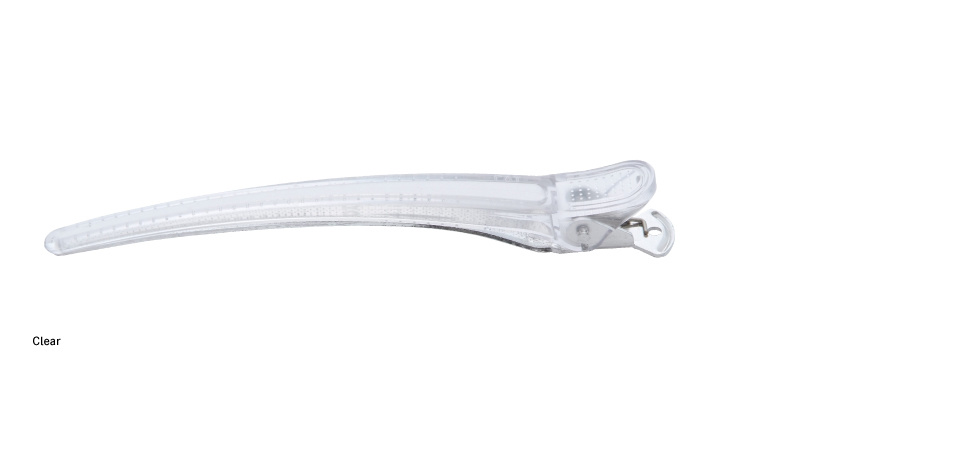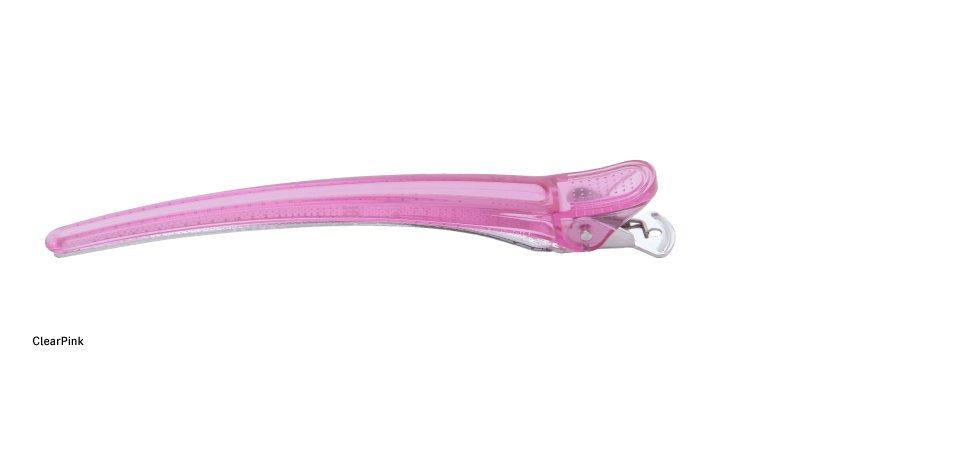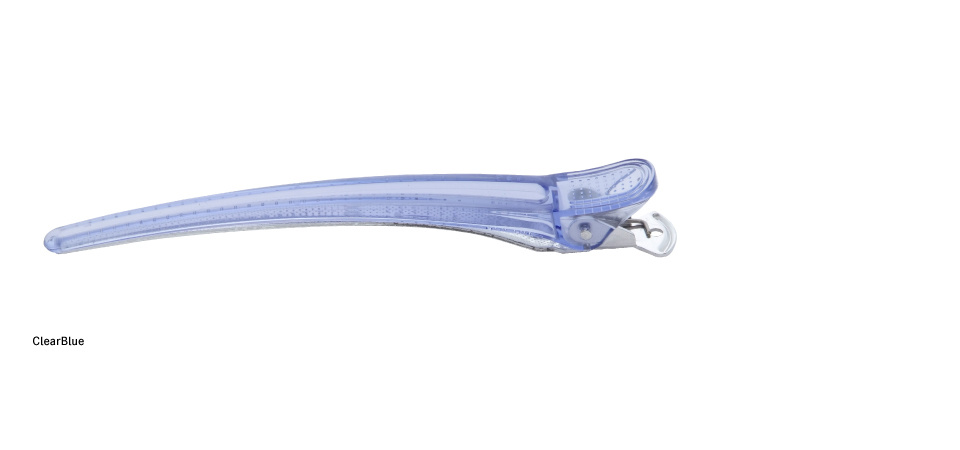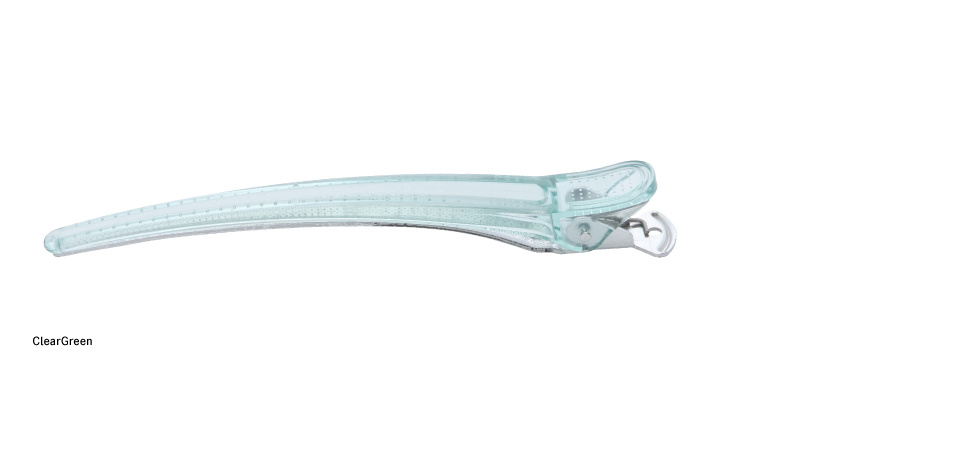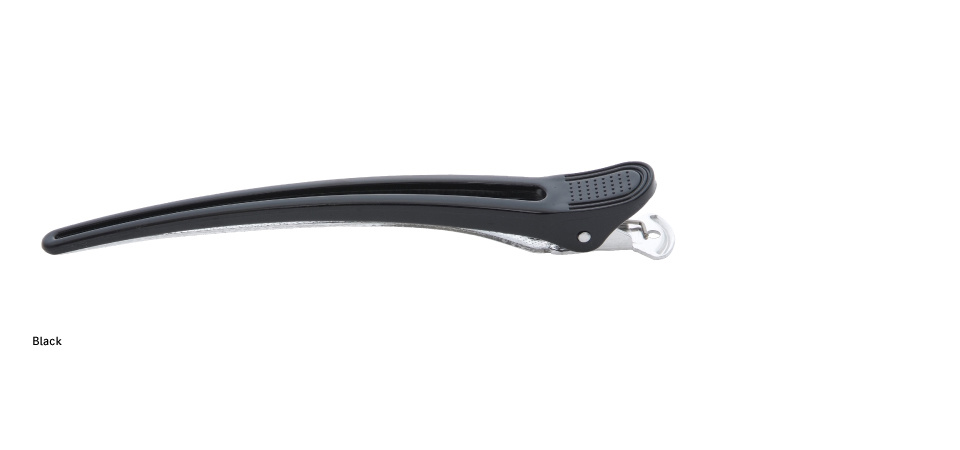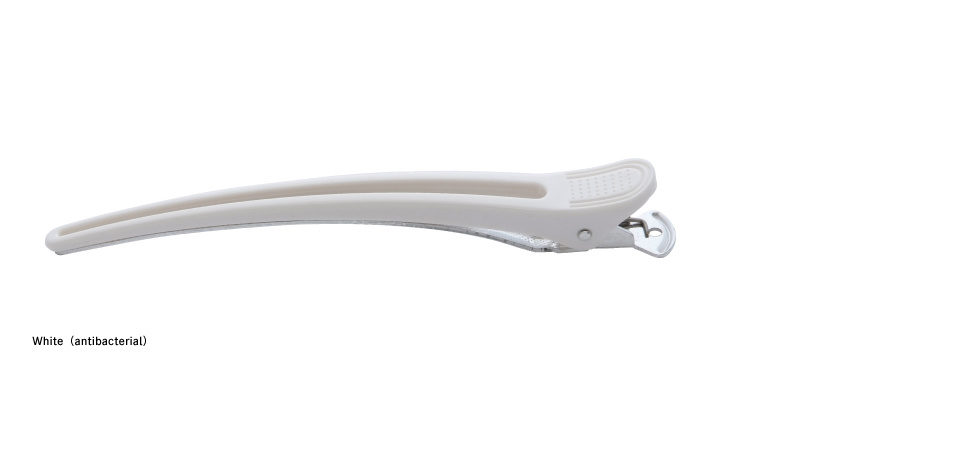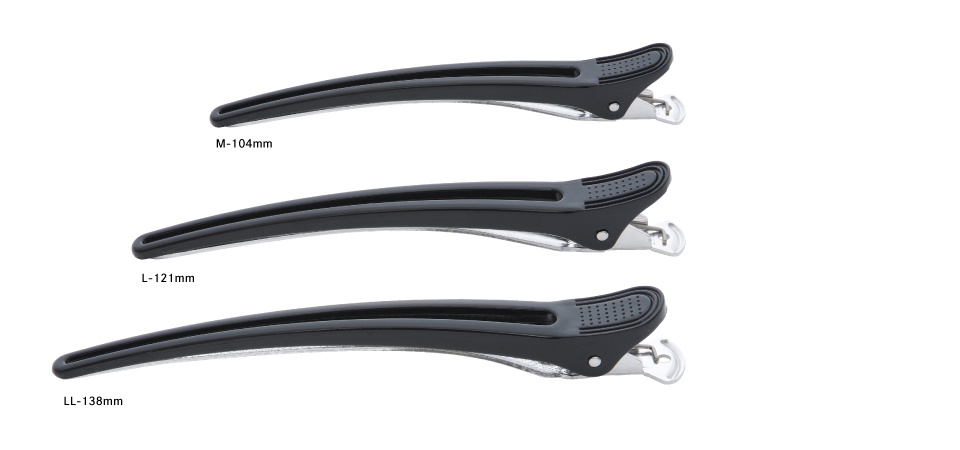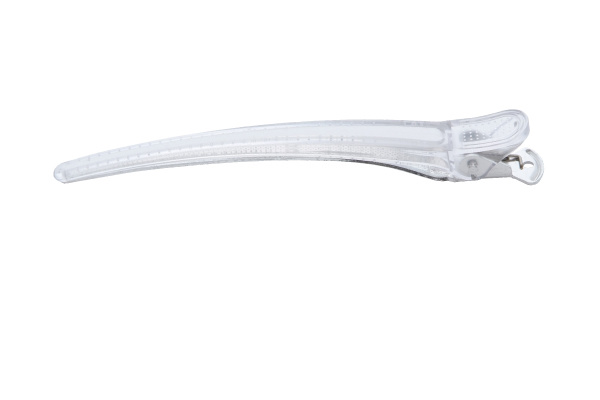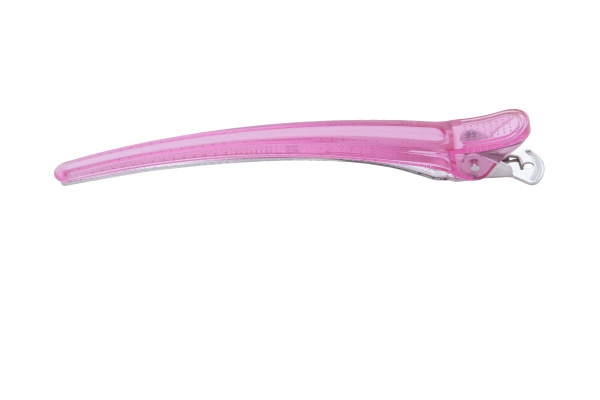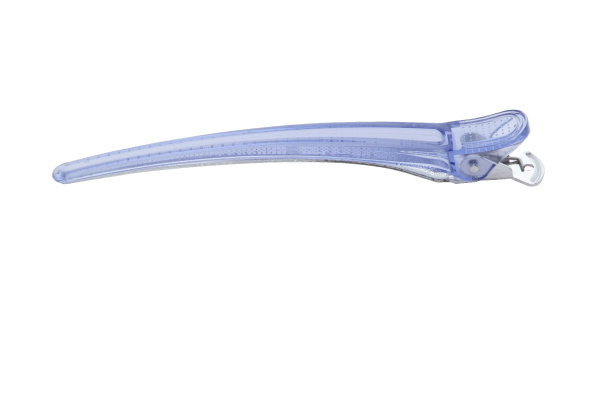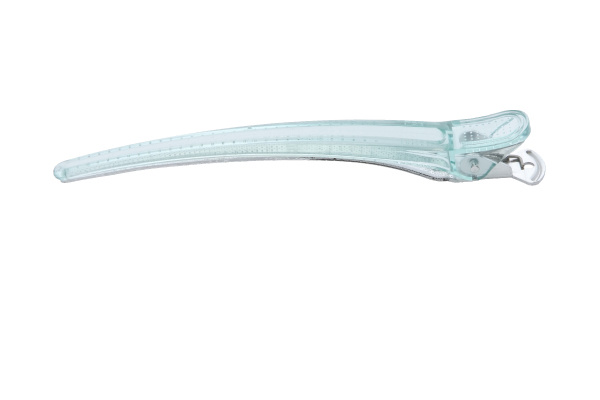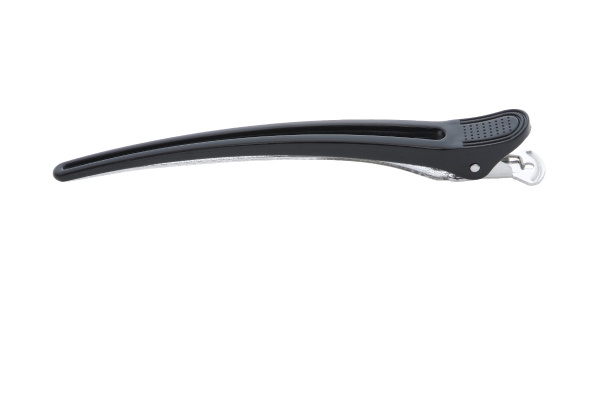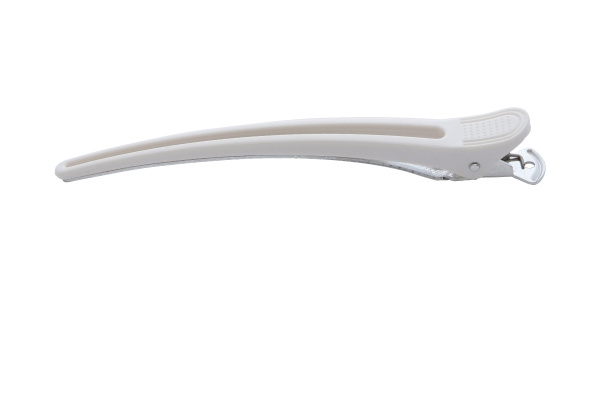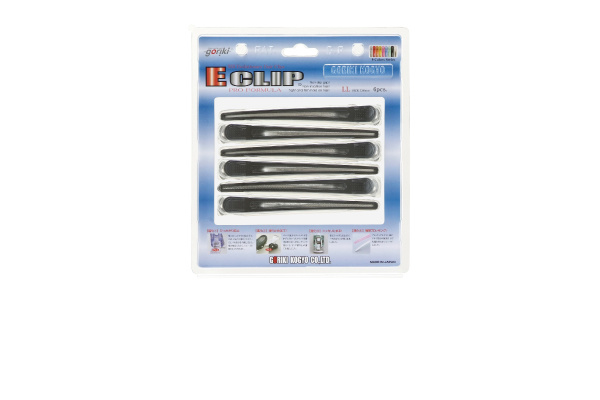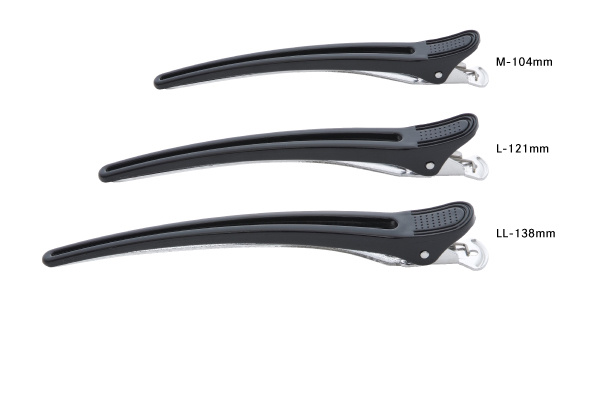 ---
ECLIP LL
---
Size : 138mm
Material : AS resin / aluminum
Color : Black・ Clear・ Clear pink・ Clear blue・ Clear green・ White (antibacterial)
---
Blister pack : 6 pieces for each color
---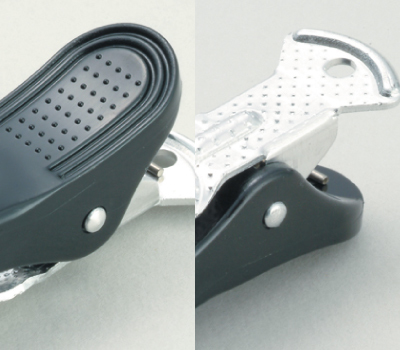 Anti-slip coating
Grab and grip. To ensure that the clips don't slip even when your hand is covered with perm solutions and treatment lotions, the new 555 hair clips come with an anti-slip coating on the grips. (PAT.)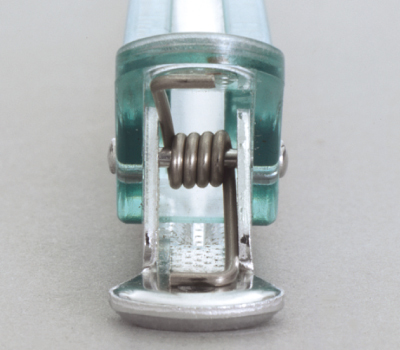 Secure Hold
With the newly invented L-shaped springs, this clip will firmly hold fine hair in place.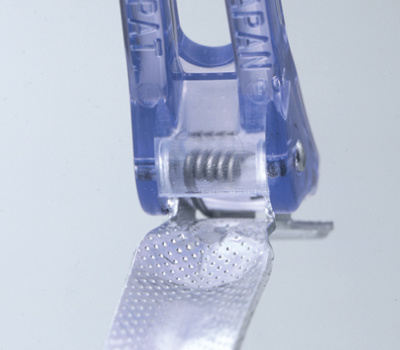 Snag-free Guarantee
In order to prevent strands of hair getting caught in the clips, we have installed the spring inside the clip's joint area. This area is now entirely covered as well to assure a snag-free user experience.(PAT.)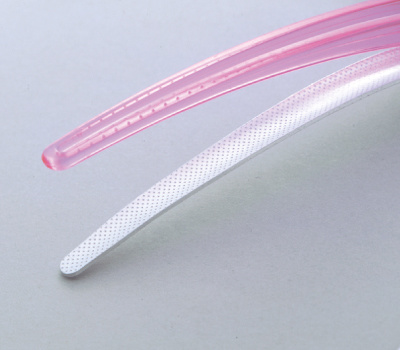 Blocking Made Simple
The bottom aluminum portion of the clips come with smoothly shaped tips, making sectioning hair a lot easier.