---
555 Non Slip Hair Pins Case with Bob Pins Opener PAT.
---
SIZE:W:253mm × D:122mm × H:43mm
---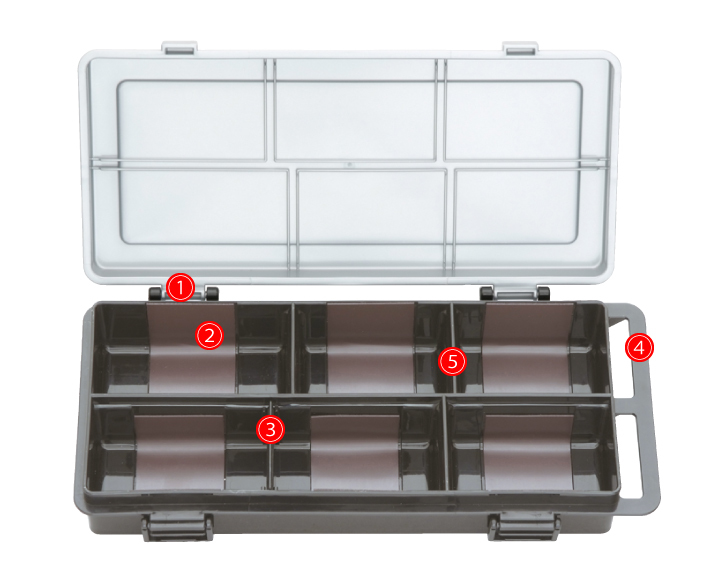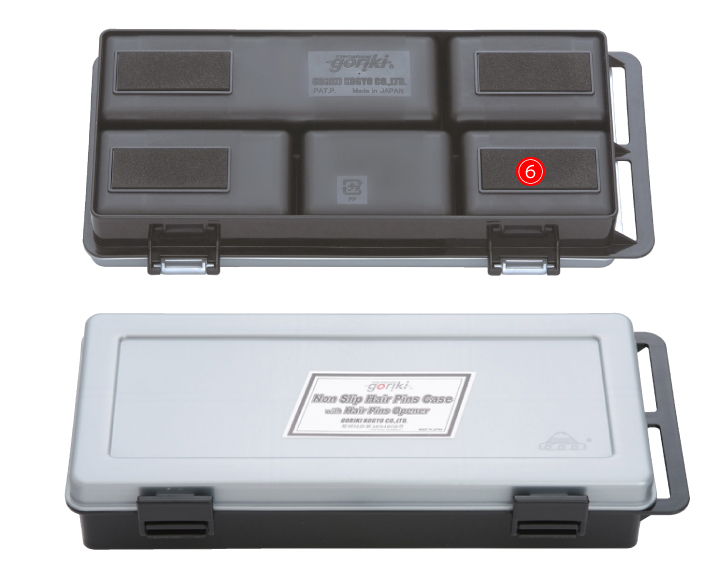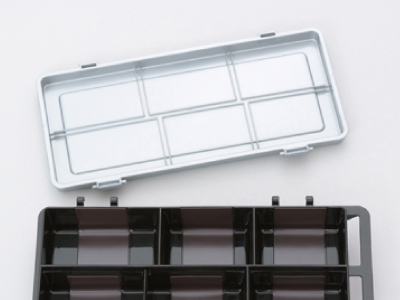 1・Removable Case Cover
(Perfect for training class purposes)
By using the removable case cover, working with the case on top your supply cart in the salon is very efficient. Also this case cover prevents pins shifting within the case while you move during classes or while you travel.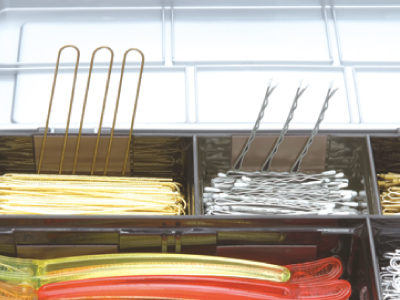 2・Magnetic & Rounded Bottom
(Allows smooth pick up of pins from the case)
The magnetic seal placed at the bottom of the case allows hairpins to stand straight up. Also because of the rounded bottom of the case, you will be able to take out hairpins with greater ease.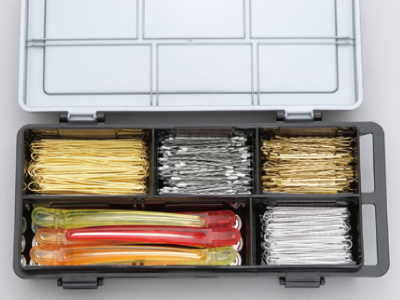 3・Removable partition plate
(for easy storage)
Because part of the partition plate is removable, clips or black elastic hairbands can be inserted, making it very convenient.

4・Bob Pin Opener Part1
(Open pins so easily)
Attach pins to the side of the Bob Pin Opener placed on the outer rim of the case. Turn the pin 90 degrees upwards to open pins easily ! For greater practicality, you can have several pins attached to the case, for one-touch, easy access. Perfect for when your hands are full.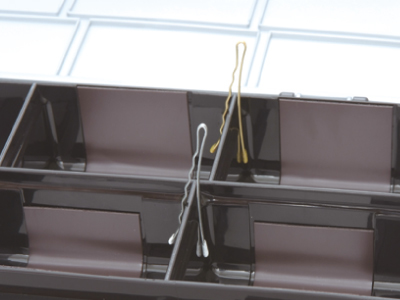 5・Bob Pin Opener Part2
(Open pins easily)
The partitions inside the hair pin case are also bob pin openers. This will allow you to open bob pins easily with just one hand while you work in the salon.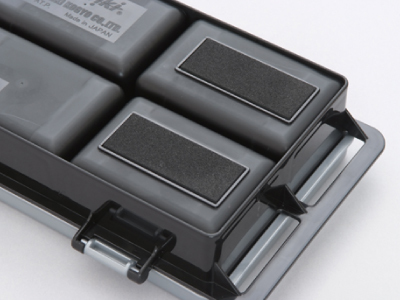 6・Non-slip Finish
(Avoid the nightmare of dropping conventional pin cases)
The non-slip finish on the base of the case will keep this pin case from sliding off the wagon while you open hairpins.