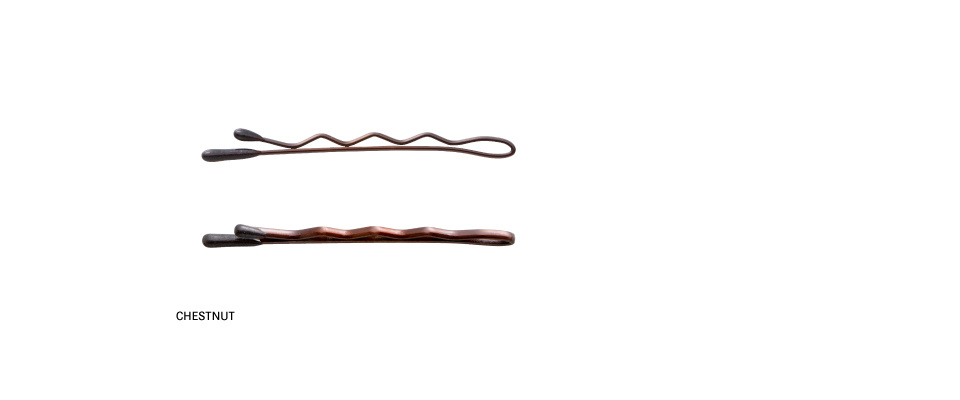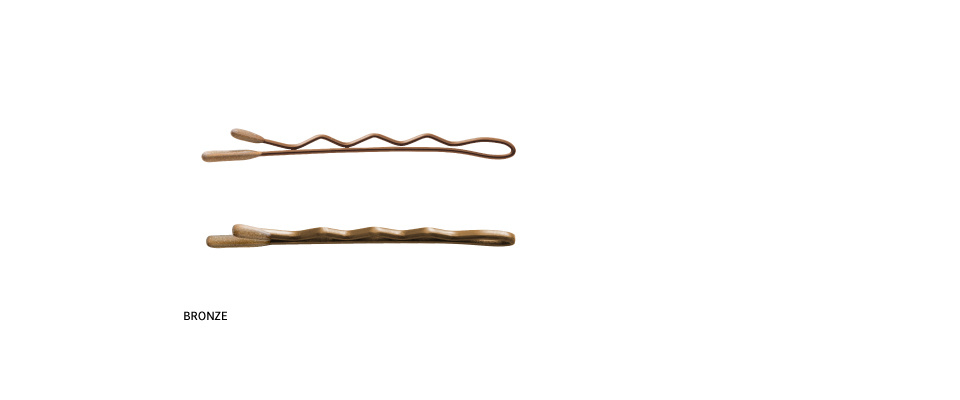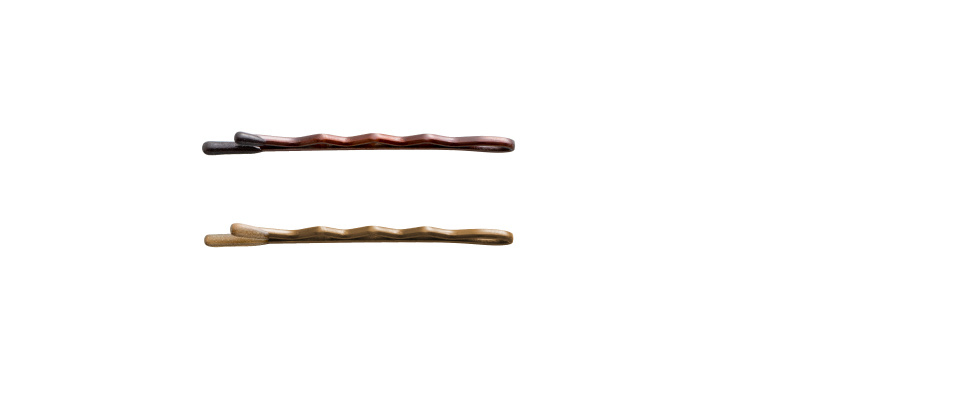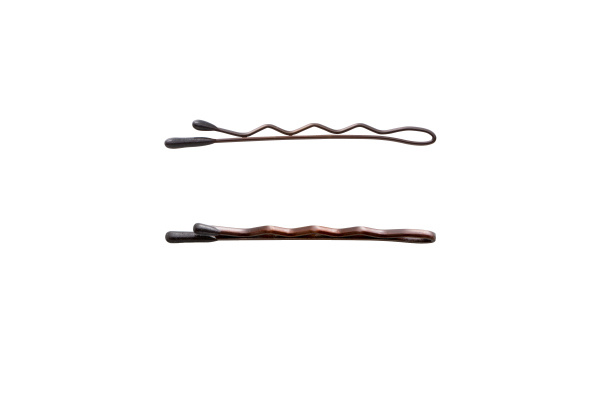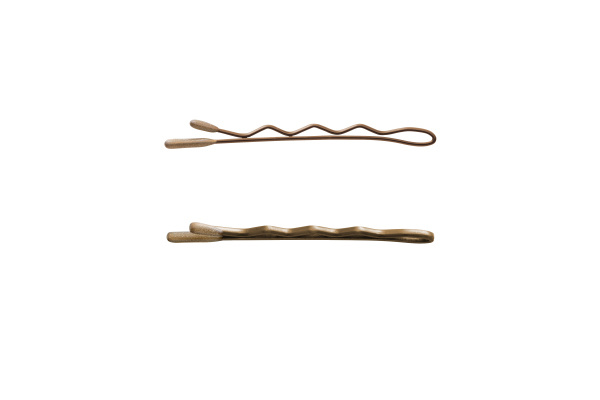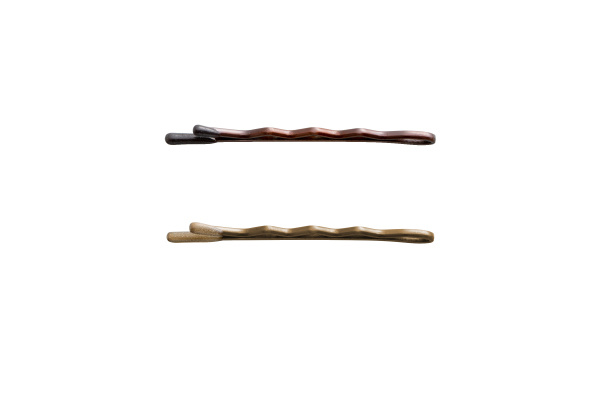 ---
Mini small / Mini Doll
---
Size : 35mm / Half Round / 3 waves
Material : Hardened steel wire
Color : Chestnut・Bronze
---
Despite the small size, the 3-wave shape holds hair firmly in place. Originally used for French dolls these pins have been further shortened. Great for children and thin hair.
Plastic Tipped
  The tips of the pins are plastic coated.
  This prevents injury to the finger tips of the beautician and
  also the customers scalp.